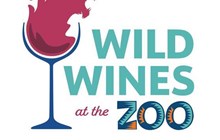 Sep 25, 2020
- Sep 26, 2020
|
7:00 p.m - 9:00 p.m.
At Wild Wines, guests enjoy food from the area's best restaurants paired with hand-selected wines from O'Looneys Wine and Liquor. Special appearances by some of the Zoo's Animal Ambassadors will make this experience truly unforgettable! It's why AY M…
---
Stay Informed!
Enewsletter Sign-Up
Sign up to stay up-to-date on the latest zoo news, upcoming events and deals.