COVID-19 Update
Latest News:   
Our new open-air market is open and filled with toys, gifts and souvenirs of your day at the Zoo! The Arkansas Diamond Express Train is now open for fun and making memories!
The Zoo is now accepting and honoring coupons, free passes, discounts, and reciprocal Zoo memberships.
The Zoo is open from 9-4:00pm, with last admission at 2:30pm. Zoo grounds close at 4:30pm.
Memberships are available for purchase at the Zoo.  We do encourage the purchase of Zoo memberships online before your visit, to allow time for processing.  You may use your online receipt as proof of your membership purchase.  Your permanent membership card will be available at the Zoo gates soon after your purchase.   
___________________________________________________________________________
PLEASE NOTE: Tickets to the Zoo will be paid at the gate.  When you make a reservation, you are reserving your timed entry.
Online reservations are required in advance and can be made by clicking here.  Non-members will show their reservation and pay at the gate - Visa, MasterCard or Discover. Please do not call the Zoo for reservations. Members will show their membership card, valid ID and their reservation at the gate.
For your health and safety, we will limit the number of guests (both members and nonmembers) entering the Zoo in order to encourage social distancing. We have created a one-way footpath to help with the flow of guests.  To see the path, click here.
We've enhanced sanitation, reduced touch points and created a one-way path to enhance safety and provide a great guest experience according to our reopening plan.
Things to know before your visit:
You should not enter the Zoo if you have any of the following:

a fever, cough, or sore throat;
shortness of breath;
loss of taste of smell, or
had known exposure to someone with COVID-19 in the past 14 days.

You may wish to refrain from entering if:

you are 65 years of age or older;
you have underlying conditions including:

high blood pressure, chronic lung disease, diabetes, severe obesity, asthma, and/or a weakened immune system.
Helpful information when visiting the Zoo:
It is a policy of the Little Rock Zoo and also the guideline held by the Arkansas Department of Health that anyone age 10 or older is required to wear a face mask covering their nose and mouth*.
Additional hand sanitizing stations have been set-up throughout the Zoo.
Café Africa, the gift shop**, indoor animal areas, and the carousel are closed until further notice.
Some concession foods and vending machines will be available. 
While outside food and drinks are not allowed inside the Zoo, outside food and drinks may enjoyed in the picnic area outside the Zoo's Entry Plaza.
A one-way path has been created to help reduce pathway congestion.
An online map will be available on phones by scanning a QR code at entry.
All restrooms will be open, and will be cleaned and disinfected every two hours.
All handrails, benches, and touchable surfaces will be disinfected every two hours.
Wheelchairs, strollers and electric scooters are available for rent and will be disinfected before and after each use.
*Facemasks are required as per the guidelines established by the Arkansas Department of Health.
** In place of the gift shop, we will soon open an open-air market where you can purchase your souvenirs! 
To view the Little Rock Zoo's reopening plan approved by the Arkansas Department of Health, click here.
To view Guidelines for Large Outdoor Venues established by the Arkansas Department of Health, click here.
Other important Information:
The Zoo is accepting reciprocal membership agreements for free or reduced price admissions. 
Tickets for non-members/general public must be purchased at the Zoo gate.  
Free coupons and passes are now accepted.
Group reservations have been suspended until further notice.
Reservations for catering and group sales have been suspended until further notice.
On-grounds Summer ZooFari Camp has been canceled, but a virtual camp has been launched, please find information on virtual ZooFari.  
For those who are not quite ready to return to the Zoo, the Zoo will continue to broadcast its 2pm Virtual Safari Keeper Chats each week via the Little Rock Zoo Facebook page. Please check Facebook for details. 
End of July 10, 2020, update.
____________________
Update as of July 3, 2020:
A staff member at the Little Rock Zoo has tested positive for COVID-19 and out of an abundance of caution the City of Little Rock and the Zoo announce that the Little Rock Zoo will be closed until further notice.
The staff member testing positive worked in the facilities operations division of the Zoo. The employee did not have contact with the public. Zoo staff members are required to wear a mask covering the nose and mouth at all times while on Zoo grounds to reduce exposure to the virus. All Zoo staff members are temperature checked before their shift begins. The Zoo staff member testing positive never registered a fever. Zoo staff have also modified work schedules to reduce exposure between teams and additional sanitizing has been added in work spaces.
Zoo Director Susan Altrui stated that safety is a priority for the Little Rock Zoo and that the Zoo will close to sanitize areas, test staff and ensure public safety before reopening. "The risk of COVID-19 must be taken seriously and we will do what's necessary to ensure that guests, staff, volunteers and animals are safe when welcoming guests at the Little Rock Zoo," said Altrui.  
End of July 3, 2020, update.
______________________________________________________________________________
Update as of March 16, 2020: The Little Rock Zoo is closed until further notice in an effort to help stop the spread of coronavirus, or COVID-19. The Little Rock Zoo has been closely monitoring health information on COVID-19 and has made the difficult decision to close to the public. The health and safety of our guests, staff, animals, volunteers and the community are our highest priority.
We inspire people to value and conserve our natural world. Visiting the Zoo is an opportunity to experience wildlife up close, but it is also an opportunity to connect with others in our community and with our friends and family. We pride ourselves in the care we give and care is central to our decision making process. 
To this end, the Little Rock Zoo will close to visitation on Monday, March 16, 2020 and will not reopen until further notice.
Care for Our Animals and Staff
Animal care will continue through our professional zookeepers and highly-trained staff while they implement proven safety procedures that are updated continuously following the guidance of the Centers for Disease Control (CDC), industry standards and adaptation as new information is made available. Our staff will protect both themselves and the wildlife in their care with the level of consideration that maintains our accreditation by the Association of Zoos and Aquariums (AZA).
We have increased cleaning and sanitizing of all areas.
As always, staff wear personal protective equipment (PPE) when in close proximity to animals.
We have temporarily restricted business-related travel for our staff.
We have postponed or cancelled programs and events.
We have enacted other policies and procedures related to our level of response and our pandemic response plan.
Respect for Our Members
Our members are the backbone of our mission. Because our temporary closure began on March 16, 2020, all memberships that were active at that time will be extended accordingly when we reopen.  We will accept your membership cards past your current expiration date, for a time equal to the closure.  This includes active members with expiration dates between March 31, 2020 through March 31, 2021.  Just show your member card and photo id at the gates.  If you have not picked up your membership cards, they will be available at the Zoo gates when we reopen.   
Vision for Our Future
When the Zoo reopens we will be preparing for the grand opening of two new areas, the Conservation Learning Center and the Colobus monkey and Serval cat habitat. We'll also kick-off events to educate our community and its youth, host a rescheduled Wild Wines event, and the most popular Halloween attraction in central Arkansas, Boo at the Zoo, will return. We can't wait for you to experience all we have in store for you.
How You Can Help
While we won't be welcoming guests right now, a large portion of the income it takes to run an accredited zoo will be lost. We know that supporting local attractions is important to you, so there are several ways you can contribute to our continued success.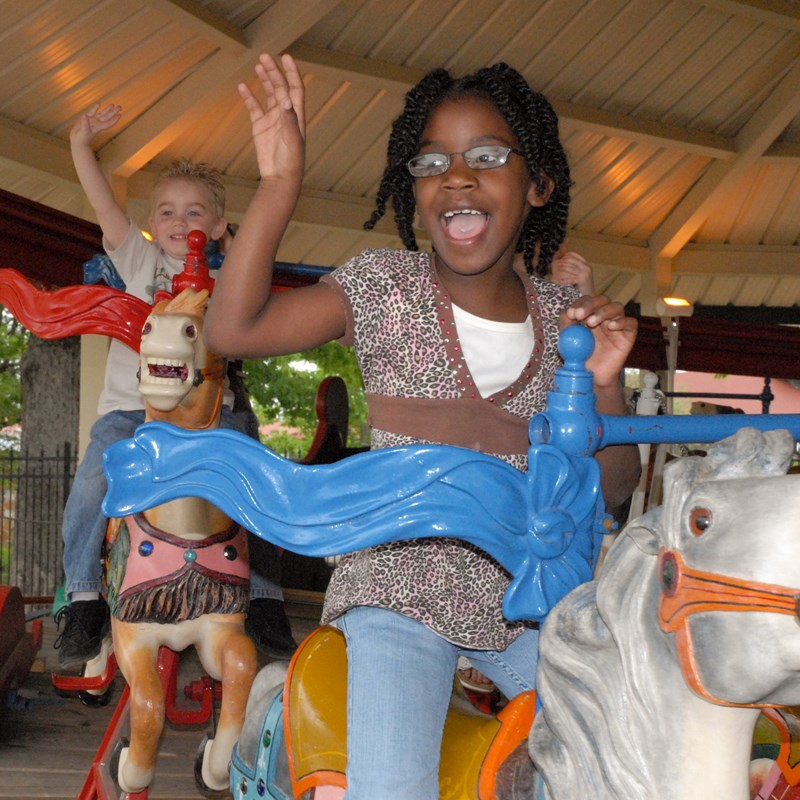 The Wildest Value in Town!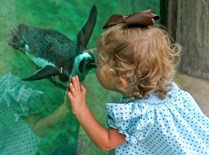 Memberships support the Zoo's efforts to promote conservation and education. It is the perfect way to benefit humans and animals, alike!
1 Zoo Drive
Little Rock, AR 72205
501-661-7200
Hours of Operation
9 a.m. to 4:00 p.m.
Last admission 4 p.m.
Zoo grounds close at 4:30 pm
Stay Informed!
Enewsletter Sign-Up
Sign up to stay up-to-date on the latest zoo news, upcoming events and deals.