Attractions

We are a living natural classroom featuring more than 500 animals on over 33 acres of beautifully landscaped property.  Guests can walk leisurely through the entire Zoo in about two to three hours or spend more time in one specific area.  We are stroller friendly and ADA accessible.  Strollers and wheelchairs are available for rent through the Safari Trader Market at the front entrance.
TICKETS: 
You may purchase tickets in advance; advance purchase is not necessary.  This link will be active very soon; check back!
PARKING:
We charge a parking fee of $3 per vehicle; this fee is assessed when tickets are purchased.
SAFARI TRADER MARKET:
The Safari Trader Market offers a unique selection of nature-themed gifts, toys and souvenirs for children and adults.
CAFE AFRICA: 
Year round: Open from 10:00 a.m. – 3:00 p.m.  
Looking for a meal during your visit? Order from Café Africa for a quick snack, lunch, or a cold drink! Did you miss breakfast?  The café has dry boxed cereal, pastries, coffee, and juices available for purchase to meet the late breakfast needs.  Café Africa is located across from the Civitan Pavilion in the heart of the Zoo.  The Café features menu items such as hamburgers, sandwiches, salads, chicken tenders, some vegetarian offerings, ice cream, and other food items.  You are welcome to enjoy your food inside the Café or at the Civitan Pavilion or any of the picnic tables around the Zoo. 
Café Africa can provide pre-ordered sack lunches for groups of 15 or more. Please call 501.661.7200 at least 10 days in advance to place your order.
Outside food and drinks can be enjoyed in the picnic area outside the front entry plaza.
Café Africa has now gone sustainable!
Guests leave trays at tables for

Café  

staff to bus and clean all tables.
Guests served all drinks in 100% paper cups.  
Recycling done on-site by 

Café staff.

 
Clean used cardboard is being utilized by landscaping when updating/changing beds.
REPTILE HOUSE/TROPICAL BIRD HOUSE:
The reptile house and tropical bird house are both now open.  
LORIKEET LANDING SNACK SHACK:
Open on the weekends in the spring and summer months, Lorikeet Landing Snack Shack offers quick snacks and drinks - located next to the Lorikeet Landing. 
LORIKEET LANDING: - This exhibit is temporarily closed.  
Lorikeet Landing is an interactive exhibit where visitors can purchase a cup of lorikeet nectar for two tokens, and feed our Lorikeets.  Lorikeets are friendly and enjoy interacting with our guests. 

Lorikeet Landing will open March 19 for the spring and summer season and will be open every Saturday and Sunday from 10 a.m. to noon and 1 p.m. to 3 p.m. Inclement weather conditions may cause the Lorikeet Landing exhibit to close. Lorikeets cannot tolerate cooler temperatures (typically 50 degrees or cooler) or heavy rain. 
FISH FEEDING: - This attraction is seasonal. 
The Little Rock Zoo has several fish feeding stations located at the duck pond, Siamangs exhibit, and Lemur Island.  A handful of fish food may be purchased for 25 cents.
OVER-THE-JUMPS CAROUSEL:
We are the proud home of the Arkansas Carousel, Over-The-Jumps. Our nationally recognized, beautiful antique carousel is fully operational and available to ride when you visit the Zoo for $3 per person.  The Carousel will be open 10:00am - 4:00pm, weather permitting. Hours will vary during extreme heat and severe weather forecasts.
Learn about the history of Over-The-Jumps here.
From November 1 to the end of February, the carousel is closed on Mondays, Tuesdays and Wednesdays, but open on Thursdays-Sundays from 10:00AM to 4:00PM, weather permitting.
TRAIN:
All aboard! Jump on board the Arkansas Diamond Express train for $3 per person. The Train will be open 10:00am - 4:00pm, weather permitting.
From November 1 to the end of February, the train is closed on Mondays, Tuesdays and Wednesdays, but open on Thursdays-Sundays from 10:00AM to 4:00PM, weather permitting. *Anyone under the age of 13 must ride with an adult. 
PRESENTATIONS:
We host regular educational presentations on the Civitan Amphitheater stage.
Call 501.661-7200 for a list of specific show times and dates or to book a private educational program for your group.
GUEST SERVICES:
If you are in need of assistance, or have a question for our staff, please visit our Guest Services department at the main entrance of the Zoo, or call 501.661.7200.  We are here to serve you!
ZOO MEMBERSHIPS:
The Little Rock Zoo offers several membership levels!   CLICK HERE for more details, or call 501-661-7218.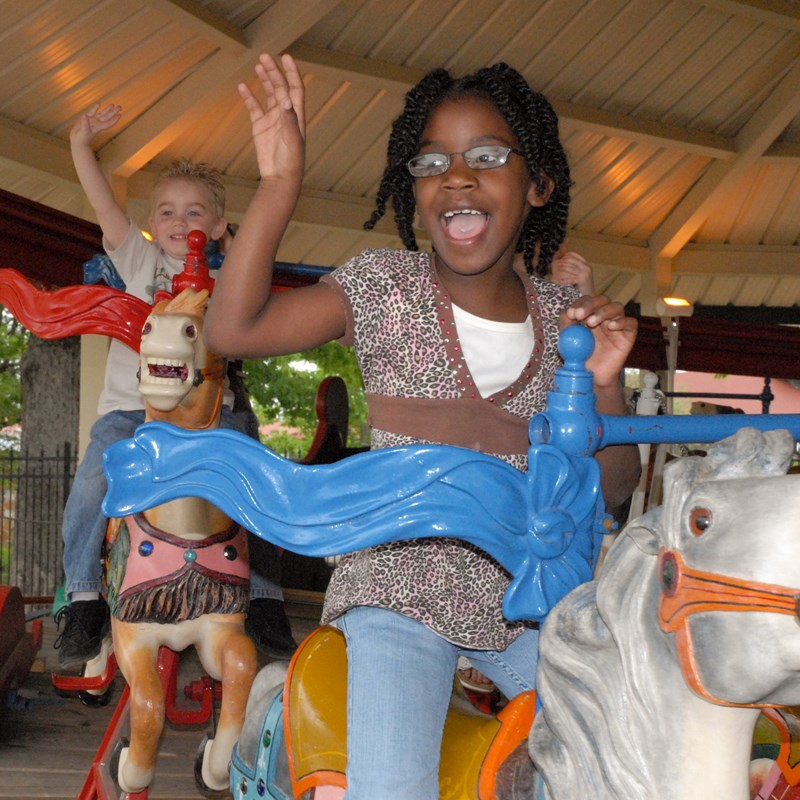 The Wildest Value in Town!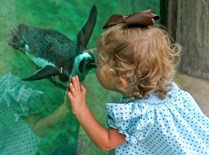 Memberships support the Zoo's efforts to promote conservation and education. It is the perfect way to benefit humans and animals, alike!
1 Zoo Drive
Little Rock, AR 72205
501-661-7200
Hours of Operation
9 a.m. to 4:00 p.m.
Last admission 4 p.m.
Zoo grounds close at 4:30 pm
Stay Informed!
Enewsletter Sign-Up
Sign up to stay up-to-date on the latest zoo news, upcoming events and deals.