Dates:
9/15/2022
- 9/15/2022
It's a craft beer fest at the most unique venue in town - the Little Rock Zoo!
Come out to taste dozens of brews in your souvenir cup as you meet some new animal friends, listen to great live music and participate in some crazy fun competitions. You can even enjoy the best food trucks in central Arkansas serving up the hottest local cuisine (food sold separately).
Must be 21 years old + to enter with valid ID. Rain or shine event. 
Enjoy a great night with Tragikly White as the headline entertainment at the elephant stage and Harp at the Pavilion.  Food trucks (cost separate) and games, animal ambassadors and a great night away you. 
Come enjoy dozens of craft bears and great local food from Central Arkansas.  Come to Zoo Brew 2022! 

All proceeds benefit the Arkansas Zoological Foundation for the growth and development of the Little Rock Zoo.
Get tickets here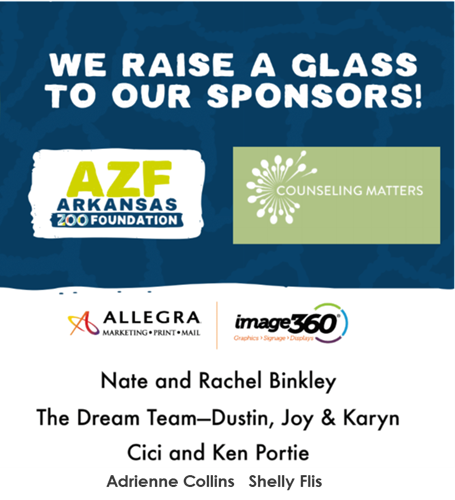 * Please confirm directly with the promoter or box office to ensure event details have not changed.
Stay Informed!
Enewsletter Sign-Up
Sign up to stay up-to-date on the latest zoo news, upcoming events and deals.