Dates:
3/19/2021
- 3/28/2021
Times:
9:00am -4pm each day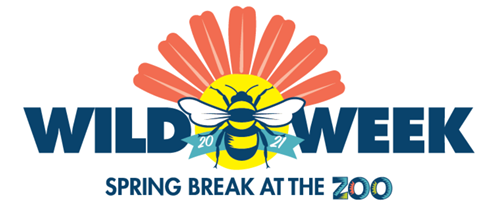 It's going to be a Wild Week of adventure and fun with friends and family.  We want you to save the date, but don't want to give too much away!  We can say there will be a photo scavenger hunt during Wild Week! Three randomly selected winners will receive bee products from Honeyton Farms! 
Check back here for details soon! 
* Please confirm directly with the promoter or box office to ensure event details have not changed.
Stay Informed!
Enewsletter Sign-Up
Sign up to stay up-to-date on the latest zoo news, upcoming events and deals.