Dates:
5/18/2023
- 5/20/2023
Times:
9:00 AM- 4:00PM each day
Come celebrate International Heritage Breed Week 2023 at the Zoo! 
We are celebrating the heritage breeds from May 18-20! Visitors will be able to learn about agriculture in Arkansas and heritage breeds by visiting the Arkansas Heritage Farm Exhibit.
Heritage breeds are traditional livestock breeds that were raised before industrial agriculture became a mainstream practice. These breeds were carefully selected and bred over time to develop traits that made them well-adapted to the local environment.
They thrived under farming practices and cultural conditions that are very different from those found in modern agriculture.
Heritage breeds are important for our future and the future of our agricultural food system.
These are traditional, historic breeds that retain essential attributes for survival and self-sufficiency – fertility, foraging ability, longevity, maternal instincts, ability to mate naturally, and resistance to diseases and parasites.
Come visit the Farm to see all of our different heritage breed animals. Here's the schedule for the week:
Each day will focus on a different group of species from the Heritage Farm and have an activity:
Thursday:  Farm Fowls - importance of preserving poultry species
Thursday Activity:      Pecking Chickens (attempt to pick up a variety of items with clothespins)
Friday:  Horses and Donkeys - helping humans for centuries
Friday Activities:            Equine ID - match the animal to its name and Peat Pot Horse Craft
Saturday:  Goats and Sheep - providing us with food and clothing
Saturday Activities:       Antlers versus Horns Challenge and Paper Plate Goats
Activities are 10 am -12 pm each day at the Heritage Farm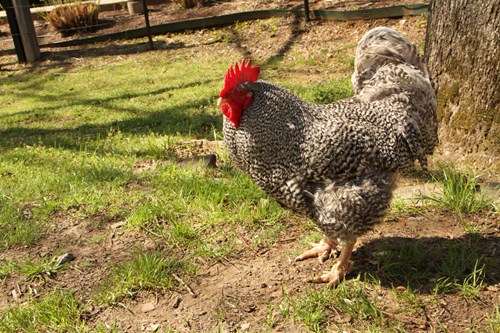 * Please confirm directly with the promoter or box office to ensure event details have not changed.
Stay Informed!
Enewsletter Sign-Up
Sign up to stay up-to-date on the latest zoo news, upcoming events and deals.