Dates:
10/2/2021
- 10/30/2021
Times:
Saturdays in October (except October 23) Oct. 2, 9, 16, and 30 (all day)
Join us for a rockin' Howl-O-Ween Party each Saturday in October (except October 23).
Our fun-filled Saturdays will fill you with fright and delight! Come dressed in your Halloween best, be amazed at our magic show, come do the monster mash at our dance party or enjoy a ride on the scardey cat carousel!  There will be SO MUCH to come see and do. 
Here is what we have planned for each Saturday:
9:00 am – 10:00 am Zoo Mascots in Entry plaza / Meet and greet
9:30 am Penguins – Daily Feeding
10:00 am – 2:00 pm Frankenstein's Dance party in Echo Dome
10:00 am – 4:00 pm Scardey Cat Carousel ($3.00 per Rider)
10:15 am –10:45 am Magic Show at Civitan Amphitheater
11:00 am Animal Ambassador Show at Civitan Amphitheatre
11:30 am Costume Contest at Civitan Amphitheatre
1:00 pm – 1:30 pm Derrick Rose* Magic Show at Civitan Amphitheater
1:30 pm Rhino Keeper Chat
1:30 pm Great Apes Keeper Chat and Feed
2:00 pm Elephants Keeper Chat
2:30 pm Spider monkey Chat
3:00 pm Serval Chat Keeper Chat
3:30 pm Penguins – Daily Feeding
Here is the special enrichment schedule:
October 2nd

10:30 – Great Apes
11:00 –  Fossa at small carnivores

October 9th

10:30 – Box turtles at small carnivores
11:00 –  River Otters
1:30 – Great Apes- Halloween enrichment with food scatter

October 16th

11:00 – Great Apes
11:30 – Sloth Bear

October 30th

9:15 – Gibbons – Goblin's Birthday!
TBA – Lemurs and Celebration of World Lemur Day - Karen      
Each Saturday has a theme:  Wear a costume and join the fun! 
October 2- Super Heroes
October 9 – Rock Star Day
October 16 – Wild West Day
October 30 - Wizards and Witches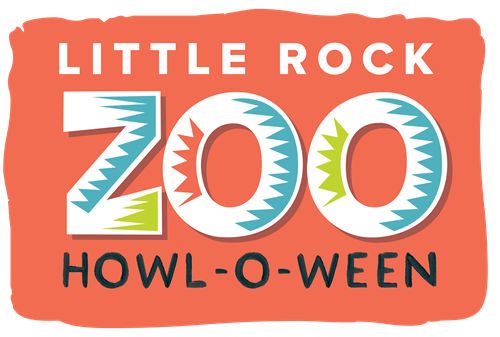 *Derrick Rose has been entertaining Arkansas audiences while sharing his style of magic and illusions for over 25 years. He is an award-winning close-up magician, voted as Little Rock Family Magazine's favorite party entertainer! Derrick provides a variety of comedy, mystery, illusion, and fun for all age groups.
* Please confirm directly with the promoter or box office to ensure event details have not changed.
Stay Informed!
Enewsletter Sign-Up
Sign up to stay up-to-date on the latest zoo news, upcoming events and deals.